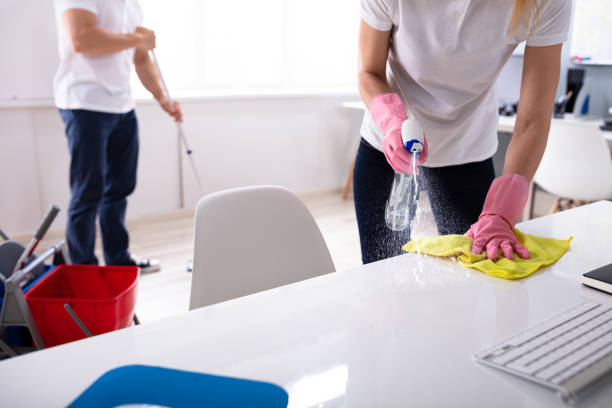 Getting rid of the unwanted stains from the furniture fabric is never an easy task at all. Besides this hiring, a reliable and professional office and mattress cleaning company Singapore is a great difficulty in itself. You must do the appropriate investigation beforehand to reduce the chances of things getting wrong afterward.
Office cleaning Singapore is something that every home an officer owner needs to hire at least once a year. It not only makes the furniture look appealing and elegant but also ensures the employees' overall safety by keeping the dirt and dust away. You will notice that it will add a new life to your dull furniture taking the overall look to the next level.
With many scams and frauds in the market, getting a reliable cleaning service can be a big challenge. When you hire someone without doing the proper background check, you automatically put your family and staff at risk.
Why not do some homework beforehand and be on the safe side? Here are some of the important points that you should consider before hiring any of the mattress cleaning company Singapore.
Check The Experience
The first and foremost thing that comes in the hiring process is checking the experience of the cleaning company. You should have an accurate picture of when the company was established and how long it has been working. It's better to opt for a cleaning company with considerable field experience. This will ensure the individuals you work with have adequate knowledge and skills. You can go through the website and check online reviews and ratings, as they will give you a clear sneak peek of the company's working process.
Besides this, asking your friends and relatives will also assist you in making a final decision.
Ask About The Equipment.
If you are planning to get deep office cleaning Singapore, better to hire a company that has all the cleaning solutions and equipment available. This will save you a lot of money and prevent the headache of getting the proper cleaning solutions and equipment. The best way to ask about the equipment is by visiting the company's website. Most professional cleaning companies have all the details available on their websites. If you do not have the relevant information, feel free to contact them and clarify your queries. Also, if you are sensitive to any chemical cleaning solutions, let them know in advance. Another important tip you can consider is looking for ultra-green and organic companies near you. They will make the whole process much easier for you.
Consider The Prices
The next important step in the hiring process is considering and comparing the prices. When you meet any upholstery cleaning company members, let them know of the services you seek and ask them to provide you with an overall price structure. Be aware and do not fall into a low-price trap. Ask yourself if the company is charging a reasonable amount for the services? Are they compromising on the quality? Am I satisfied and comfortable with the overall estimate? In the end, make sure to you get the best cleaning services without compromising on the quality.
Check Insurance Certificates And Licenses.
When you are hiring a cleaning company, make certain that the company is insured. You can ask them to provide details about the licenses and insurance certificates. It is not a strange thing that companies do make their services sound superbly amazing and unmatchable. But you need to be alert from the very beginning.
If you come across a bonded and insured company, it's a green flag for you. Start your journey with them and let them provide excellent cleaning services. Remember, no one in the world is completely perfect.
Check References And Reviews.
Want to make your furniture look beautiful and smell fresh? Well, everyone desires so. Another significant aspect that you need to take into account during the hiring process is references and reviews. They are many ways of doing so. You can see their websites and social media handles to get a clear idea of what the previous clients think about the company, their services, and their skills. Besides this, if you know people who have consulted that cleaning company, you can ask them directly. They will help you by painting a clear picture of how things will turn in the end.
Working Principles Of The Company
The next thing on the list is working principles. Is the team cooperative? Is the working environment engaging and healthy? Do they nurture their clients by offering customer support? Do they treat the visitors with respect? Are they responding to your queries on time? Are the employees dedicated to their job? These are all the questions that you should be pretty clear about. If the company scores well in these questions, they acknowledge the positive work culture, which ideally makes them the best choice.
Check The Office Cleaning Process
Ask the cleaning company to give you an insight into their office cleaning in Singapore process. This will help you prepare in advance for what the cleaning process will look like. Most companies prefer to follow these cleaning steps.
Planning
In the initial phase, when you approach a cleaning company, the team will ask you about your requirements and will schedule an appointment with you to devise the appropriate cleaning plan.
Pre-inspection
In this step, the cleaning experts will visit your space to thoroughly inspect everything. They will examine the type of upholstery, the fabric type, quality, and color condition. After this, they will suggest the possible cleaning techniques and procedures that they will follow.
Sanitization
This is a decent start to the cleaning process. The cleaning experts normally sanitize the fabric to remove all trapped bacteria and germs.
Cleaning Process
Most cleaning companies aim to deliver the best outcomes to their clients for their investments. Different types of cleaning methods, including steam, chemical, foam, and carbonation, are used for different fabrics. If your fabric is delicate and soft, make sure to discuss with the team that no harsh products are used to avoid any damage.
Conclusion
When looking for professional upholstery cleaning services, better to have a decent number of options. Deeply evaluate the pros and cons, and then make your final decision. Remember, your furniture is your valuable possession, so not to hurry, or you will end up regretting later.