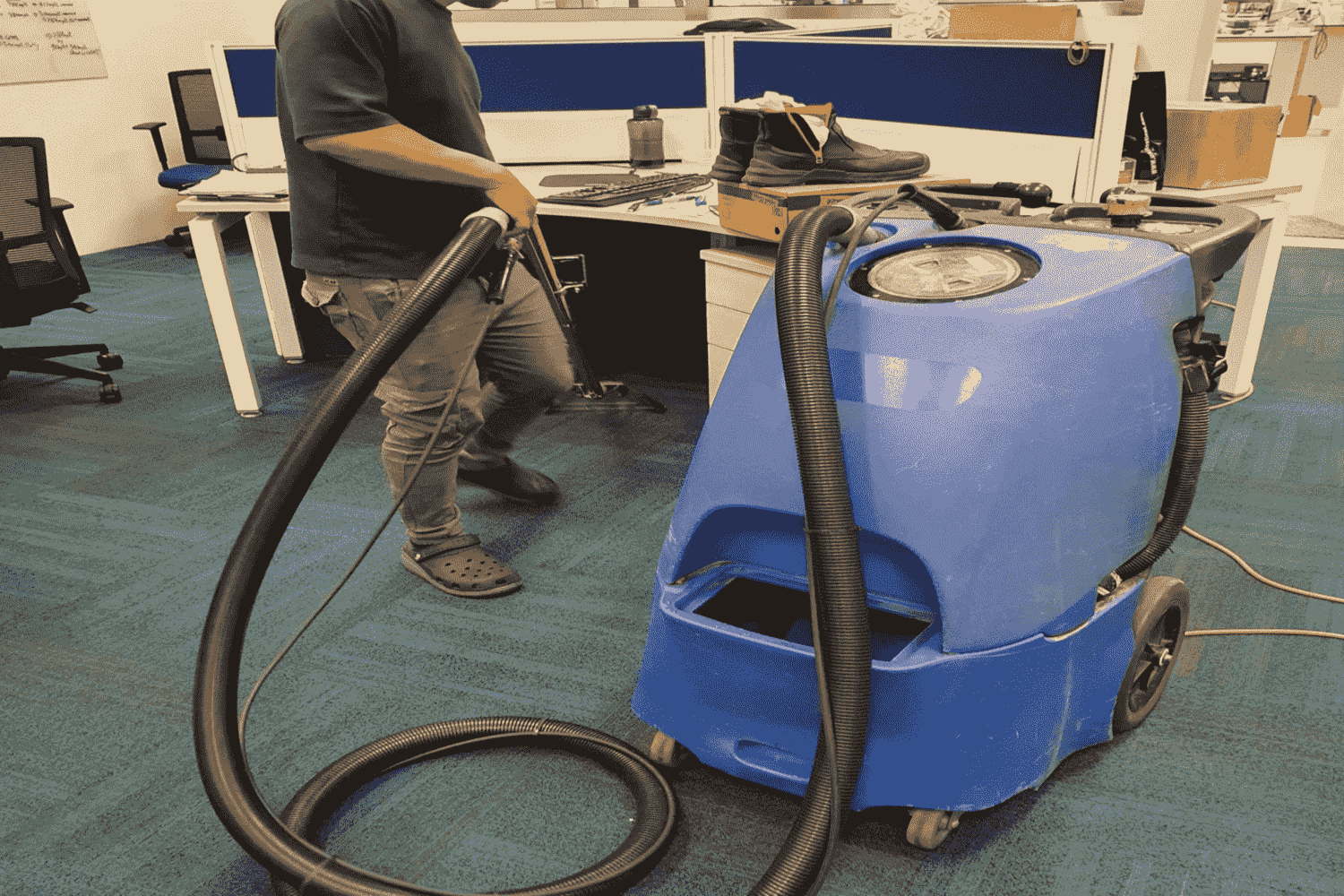 Are you also trying to figure out the reason why your company's productivity reducing day by day? Why are your employees getting sick too often? The surprising thing is it has nothing to do with the hot and humid weather of Singapore!
It is happening because of the dirty carpet present in your workspace.
Not only this but do you also feel uneasy at the thought of entertaining your potential clients at work because of your dull and lifeless office carpets? It is an embarrassment!
If you are having the same problems, it's time that you engage with professional carpet cleaning services. Whether you are looking for much-needed carpet cleaning or without compromising the quality of your office carpet cleaning, office cleaner part time are here to help you. Below, we are mentioning a few compelling reasons why cleaning experts are best suited for the job!
5 Reasons to Hire Carpet Cleaning Experts for Office
Ensure In-Depth Carpet Cleaning
If your office carpet stains are noticeable, then you should start cleaning. There are many traces of mold, bacteria, pollen, dust mites and other allergens that are deep inside the carpet fibres. They are also invisible. Due to the non-stop foot of employees and other people, they are ingrained in the carpet fabrics.
This is where you should hire professionals that are equipped with years of experience and knowledge of using tools for cleaning. They will clean the toughest dirt that remains ingrained in the carpet.
Better Indoor Air Quality
Dirty carpets contain dust, bacteria, and other harmful components that make indoor air quality poor. When the indoor air quality becomes poor, your employees can face many medical conditions such as headaches, dizziness, lack of energy, eye or nose infection etc.
Make sure your commercial carpet is cleaned every biannually and quarterly to enhance the indoor air quality of your office.
Maintain the Dazzling & Fresh Look
When you want to brighten up your office carpet, it's time to engage with the services provided by expert carpet cleaners. They will understand that different carpet fabrics have different requirements.
You can customize the services as per your requirements to provide a dazzling look and fresh feel to your carpet. They will help you to impress high-profile clients with dazzling and spotless clean carpets.
Cost-Effective Cleaning Solution
Many companies think that hiring a professional will cost higher. But it is actually the opposite; hiring them will be a cost-effective solution. The techniques they use will help you to extend the life of office carpet long-term.
Many companies provide the best cleaning offers and deals to delight customers. So, you can choose the one that will suit your budget.
Conclusion
Now, you are well aware of the reasons why cleaning experts are best for commercial carpet cleaning. Cleaning carpets are essential for both aesthetic appeal and employee health in the office. So, it's crucial that a deep professional office carpet cleaning should be done two times a year.
If you want to engage with the best carpet cleaning services, look no further. Carpet Cleaning is the leading carpet cleaning company with years of expertise in the cleaning industry. We have a highly skilled team that will help you to keep the office carpet in the best condition!