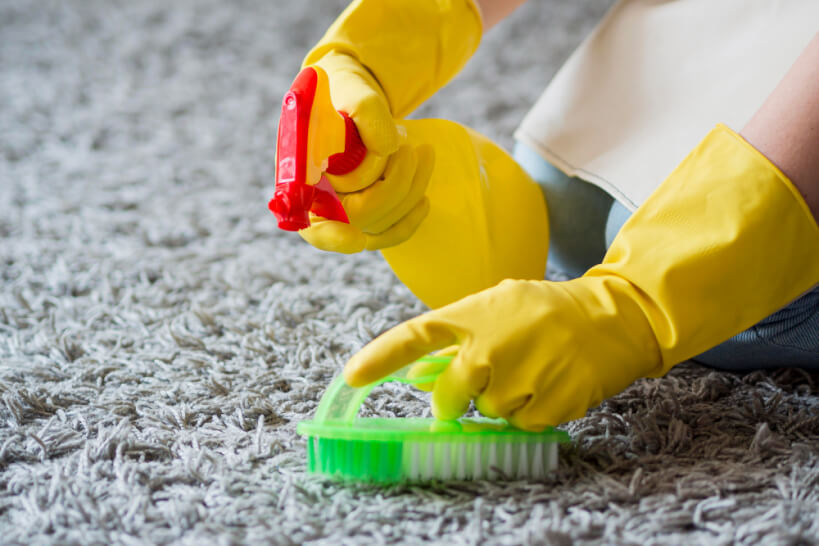 Upholstery is a significant component that enhances the appearance of any space. Even while upholstery cleaning is important for maintaining the cleanliness of your home or business, it may still be a difficult task if you don't have the expertise and tools.
That's why it cannot be done at home!
In that case, the best thing you should do is to engage with professional Upholstery Cleaners In Singapore They have the expertise and the right tools that ensure your upholstery is cleaned properly.
What are Professional Upholstery Cleaning Services?
Professional upholstery cleaning services are provided by Specialized Upholstery Cleaning Experts who use specialized cleaning products to restore and revitalize upholstery, including couches, chairs, and other pieces of furniture. Professional cleaners can remove dirt, stains, allergies, and bacteria from upholstery materials using cutting-edge cleaning techniques like steam cleaning, dry cleaning, and eco-friendly chemicals.
These services create a healthier living environment by removing hidden allergens and toxins. It also improves the beauty and longevity of furniture. Professional upholstery cleaning ensures a thorough cleaning that leaves furniture feeling fresh and looking attractive.
But as we know, there are many companies offering the same service, so it isn't easy to know which company is right. So, the best way is to know the techniques they use for Fabric Sofa Cleaning.
Latest Cleaning Techniques for Upholstery 
Let's delve into the latest upholstery cleaning techniques that ensure your furniture remains spotless and looks new. Below we are mentioning:
Steam Cleaning
One of the most popular and efficient ways for extensive upholstery cleaning is steam cleaning. With this method, dirt, stains, and allergies are removed from the fibres of the cloth by using hot water vapour to penetrate the fabric. Your upholstery will be fresh and cleansed because the high steam temperature eliminates bacteria and dust mites.
Furthermore, steam cleaning is environmentally friendly because it uses fewer harsh chemicals, making it safe for the environment and your family.
Dry Cleaning
Dry cleaning is the best method for delicate materials that could shrink or bleed if exposed to water. Utilizing a low-moisture cleaning solution that removes dirt and stains without soaking the fabric is known as dry cleaning. While still getting the job done, this technique is kind to your upholstery.
Additionally, dry cleaning saves time because it requires less drying time, allowing you to utilize your furniture right away.
Eco-Friendly Cleaning Solutions
Eco-friendly cleaning methods are now popular in Singapore's upholstery cleaning industry as environmental awareness becomes a higher priority. Today, many reputable Cleaners Upholstery Singapore utilize non-toxic, biodegradable cleaning products that are secure for your family and your pets. In order to maintain a clean and healthy living environment without harming the environment, these eco-friendly options provide the same level of efficacy in eliminating stains and dirt.
Upholstery Protection
Investing in upholstery protection treatments is a smart move if you want to extend the life and beauty of your upholstery. This technique coats the cloth with a barrier that prevents spills and stains from penetrating the fibres. For this use, Scotchgard and other products are frequently utilized.
After expert cleaning, protecting the upholstery is crucial since it not only makes washing simpler but also preserves the fabric's original appearance.
DIY Upholstery Cleaning Tips
While professional
Sofa Cleaning Services
deliver unmatched results, there are several DIY maintenance and stain removal techniques you can use:
Vacuuming: Vacuum your upholstery on a regular basis to get rid of loose dirt and debris. To prevent causing harm to the fabric, use a gentle brush attachment.
Blot Spills Right Away: To stop tiny spills and stains from settling into the fabric, blot them right away using a clean cloth or paper towel.
Baking Soda: Baking soda can be used to remove odours from upholstered fabrics. Before vacuuming it up, wait 15 to 20 minutes.
Mild Soap Solution: Gently dab the stained area after combining a few drops of mild liquid soap with water to make a spot-cleaning solution. Do not forget to try it first in a discreet area.
Regular Dusting: To avoid the accumulation of dirt and allergens, dust your upholstery frequently.
Which Company to Choose for Upholstery Cleaning?
There is a number of companies that provide upholstery cleaning services. But finding the reliable and professional one is difficult. Consider SB Cleaning Services when choosing a company to clean your upholstery. With our years of expertise and skills, we specialize in offering excellent cleaning solutions. For different types of upholstery materials, SB Cleaning Services offers a variety of cleaning methods, including steam cleaning and dry cleaning.
Trust SB Cleaning Services for our expertise, reliability, and dedication to providing outstanding results that leave your upholstery spotless and looking like new. You can connect with our team to book your appointment!